HOW TO STAY FABULOUS EVEN IN THE HARSHEST WINTER:
With a new year, comes resolutions. So many of us (women and men alike) make resolutions aimed towards "bettering ourselves" with things like eating healthier, working out more, quitting smoking and the list goes on, but then winter happens. How can you prevent getting into that winter slump and still feel like your fabulous self? Here's a few tips!
Don't let winter win. Stay Active!
Although we have great intentions with these resolutions, when the cold weather hits, our primitive instincts seem only to want to eat or sleep. "It's too cold. I'll do it tomorrow." or "but this holiday food looks so good!" Are some of the excuses we use when surrendering to the force of winter.
It may take some extra effort to take care of yourself in the winter but it's essential that you do! With the short days and grey skies, it's too easy to fall into a slump and forget what it's like to feel good about yourself.
It may be true that it's too cold to go for a walk or run outside, but take the extra time to go to the gym or run on the treadmill during your favorite show. you'll be surprised at how quick it goes by and how much better you feel!
Plus- when spring comes, you'll already have a jump on fitting into that new bathing suit!
Take care of what people see:
I had a realization this year after being a total high maintenance diva last summer, that when winter comes I totally STOP taking care of myself. Because- in the winter, it is just too easy. i've heard people talk about how they haven't shaved their legs in a month, and really, as much as that would not be my personal choice, it's so much easier to get away with come December and January because they're buried under long pants, and not taking center stage. however, when you do make such a choice, it doesn't mean you have to throw all personal maintenance to the blustery winter wind.
What about what people DO see? Put the few extra minutes you do have into filing and painting your nails (or get them done), or doing your hair or makeup.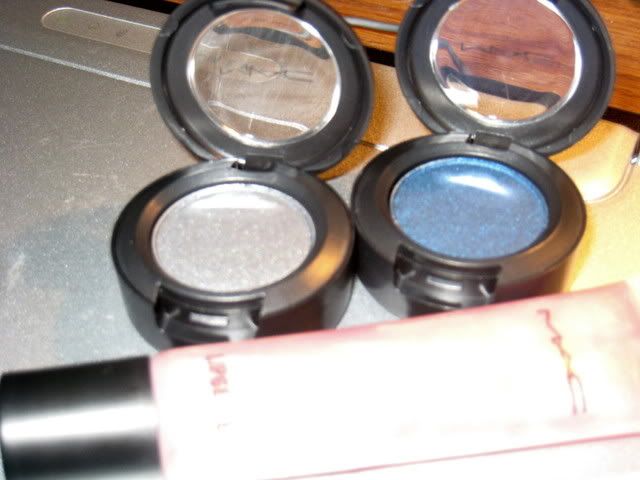 With all the monstrous layers, the focus will be on your face, so make sure it's what you want to show the world! Maybe even treat yourself to a new hair style to represent the change in the coming year!
Live for You:
Now, although people may not be seeing your legs in the winter, and for some people that is enough reason to not shave them, I cannot STAND if my legs are prickly and rub together when I go to bed. This for me is enough reason to continue to shave regardless of the season. We spend so much time as a society primping to "look good" for other people. What about just doing it because we want to, and it makes US feel good? Taking a hot bubble bath or treating yourself to a facial does not have to be reserved for a special night. Indulge in a little pampering when you just plan on staying in, or need some time for quiet reflection. Focus on what makes you feel good, not just what other people think you should do!
Moisturize!
One cruel power the winter cold has is zapping the moisture from everything. This is what causes every beauty annoyance of the season- rough skin, staticky hair, chapped lips, cracked heels. To stay sleek and smooth don't forget to moisturize! Use a moisturizing shampoo (like Herbal Essences Hello Hydration ($3.99
drugstore.com
), and deep condition your hair
whenever possible (Alberto VO5 hot oil weekly deep conditioner $5.99
drugstore.com
).
This will make hair healthier and stronger and less likely to get frizzy and fall victim to static!
Use a moisturizing lotion daily (not just the scented kind that provides a thin veil of moisture on the top of skin) preferaly right after showering, when the moisture will be locked in. My most recent favorite is Dove Cream Oil intensive body lotion for very dry skin.
At night, slather on an even more intense cream (or I use a solid moisturizer from
LUSH
- see my last post) and sleep with socks on! You'll be surprised at the results! but you have to keep it up! Consistency is key in keeping your skin soft and healthy! And don't forget- LIP BALM, LIPBALM LIPBALM! My absolute favorites are from
My Lip Stuff
. They're all natural, come in hundreds of flavors and make your lips shiny while providing moisture! You can't beat that!