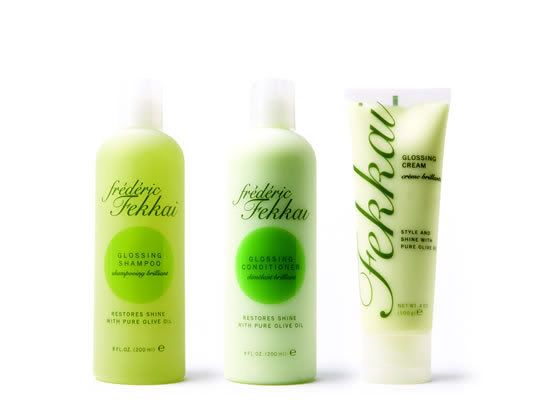 To be perfectly honest, I've never really given my hair the attention it deserved until recently. I was in school, and always just wanted to be in and out of the community shower as fast as possible. I often utilized 2-in-1 products and would just blast it dry quickly to get to class.
Now that I'm home I've really started taking care of myself more, and my hair is finally getting to do more than sit in a sad little pony tail!
When I was last in DC, I found myself at the Pentagon City Mall before a meeting, since I had some time to kill.
I spied Frederic Fekkai's Glossing Shampoo and Conditioner and bought the small bottle of this and the conditioner on a whim. I decided to just splurge and see what the hype was all about, figuring I wouldn't like it so it wouldn't matter.
My hair is very soft and fine and all the "glossing" products I've tried have made it look greasy and weighed down but I figured I'd give this one shot for kicks. Seeing as it's over $20 for a bottle of just shampoo, I was almost disappointed to find out it made my hair look FABULOUS!!! I used a teeny amount of the shampoo then the conditioner and blowdried my hair and it looks healthy and full. Usually there's a little frizz, so I quickly run a straightener through it and it looks like I just came from the salon.
I definitely get the hype now, and just recently used up my mini bottles. I will eventually bit the bullet and buy bigger ones. Now I'm dying to try the color protection line, and the glossing creme! Sadly. I am hooked.
My name is Mallory, and I love Frederic Fekkai. <3